World Physiotherapy Congress June 2-4th 2023
We had a strong showing at WP 2023. Assoc Prof Catherine Minns Lowe presented the KNOWBEST project and simulation scoping review, Dr Mindy Cairns presented and chaired sessions, Dr Akushla Rathnayake presented her PhD research and Chris Bilsborough part of her PhD research. Also, this is the first conference we've attended where there was a bird of prey in the exhibition hall…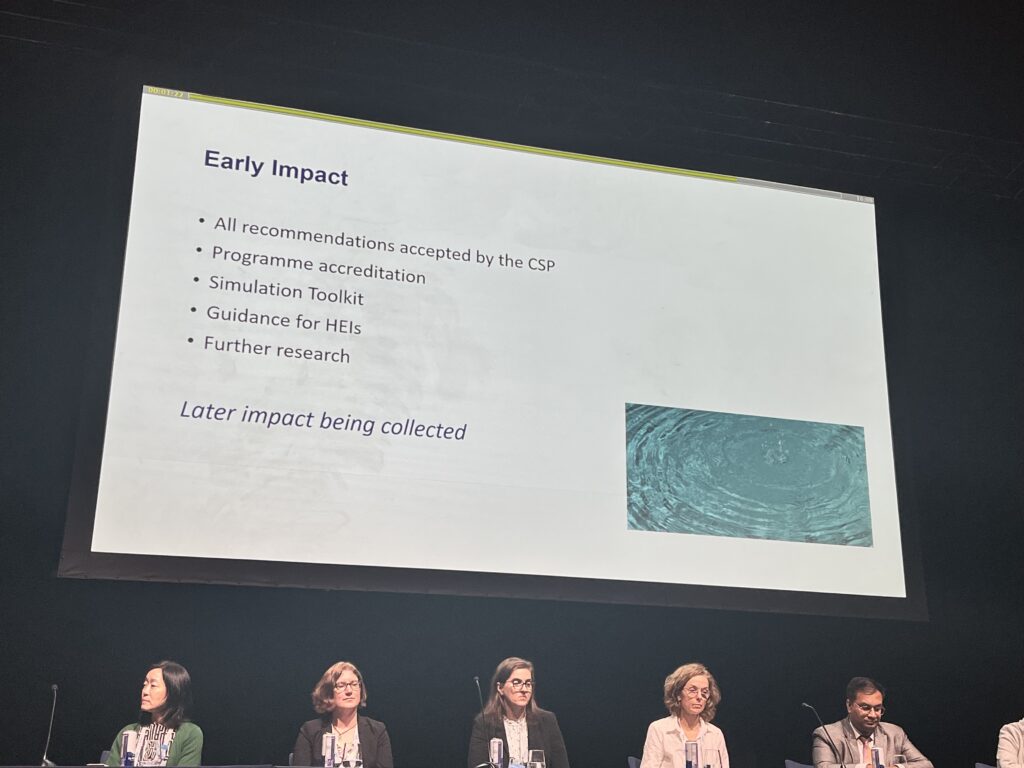 April 24th 2023, Pre-registration student Mia Donovan joins the MSK RU for a research placement, working on the Work Related Wellbeing project – really pleased she's joining us for the next 5 weeks.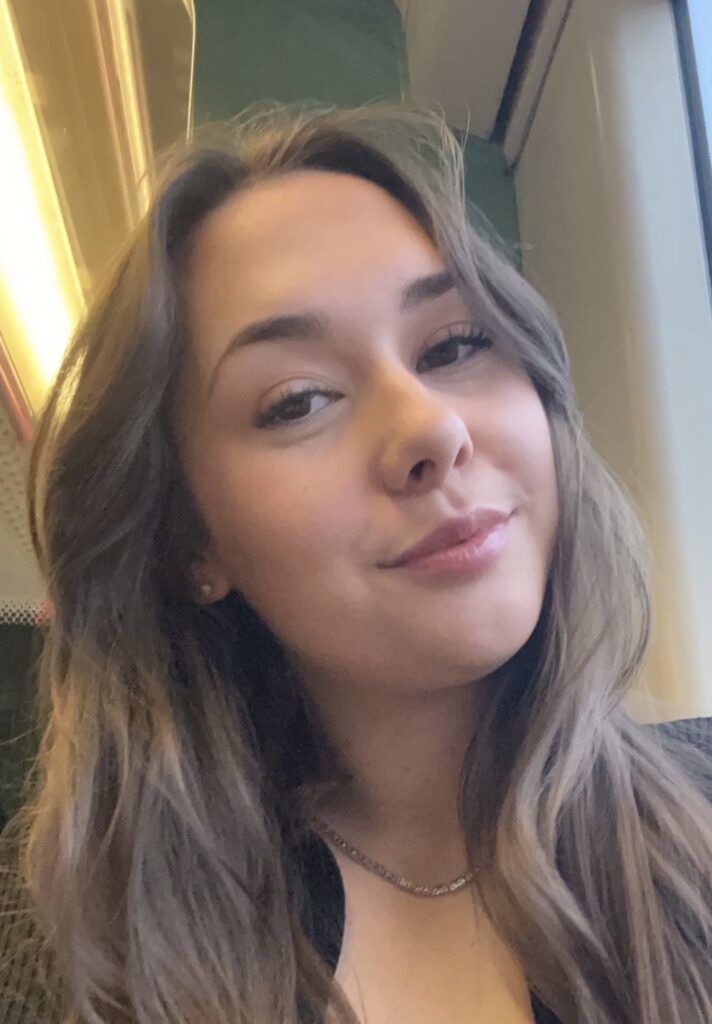 April 21st 2023 Physiotherapy Research Society Conference. Austin Barker presented a poster from his MSc 'Scope of practice of First Contact Practitioners and their management of persistent Rotator Cuff Related Shoulder pain', co-authored by Caroline Coultard and Dr Mindy Cairns (supervisor)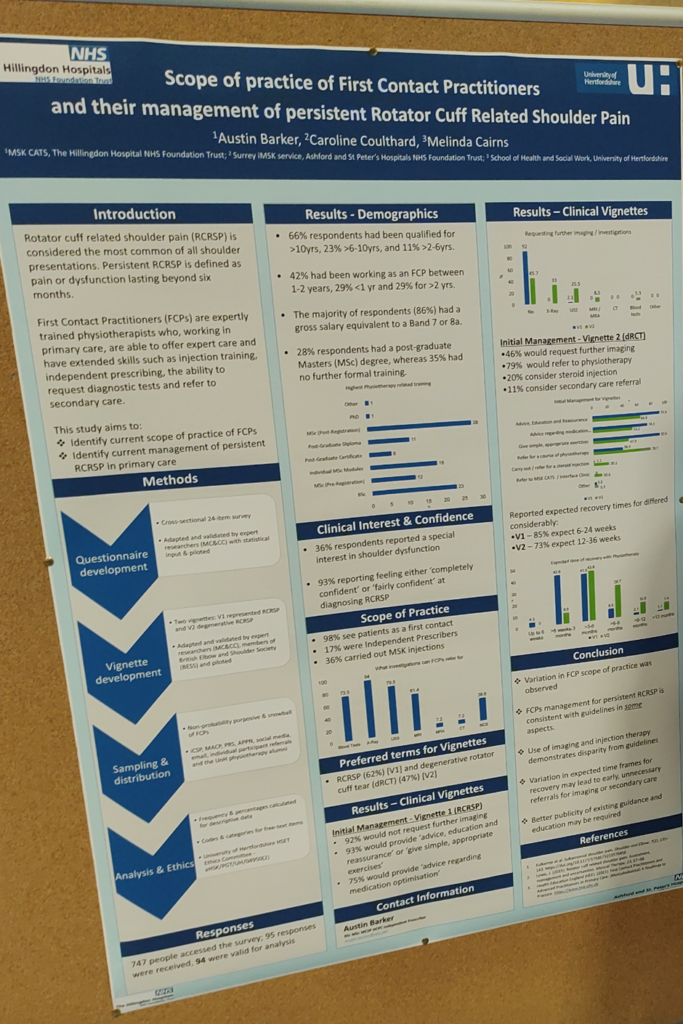 Associate Professor Catherine Minns Lowe presented a poster at the OARSI conference (March 2023) in Denver, USA.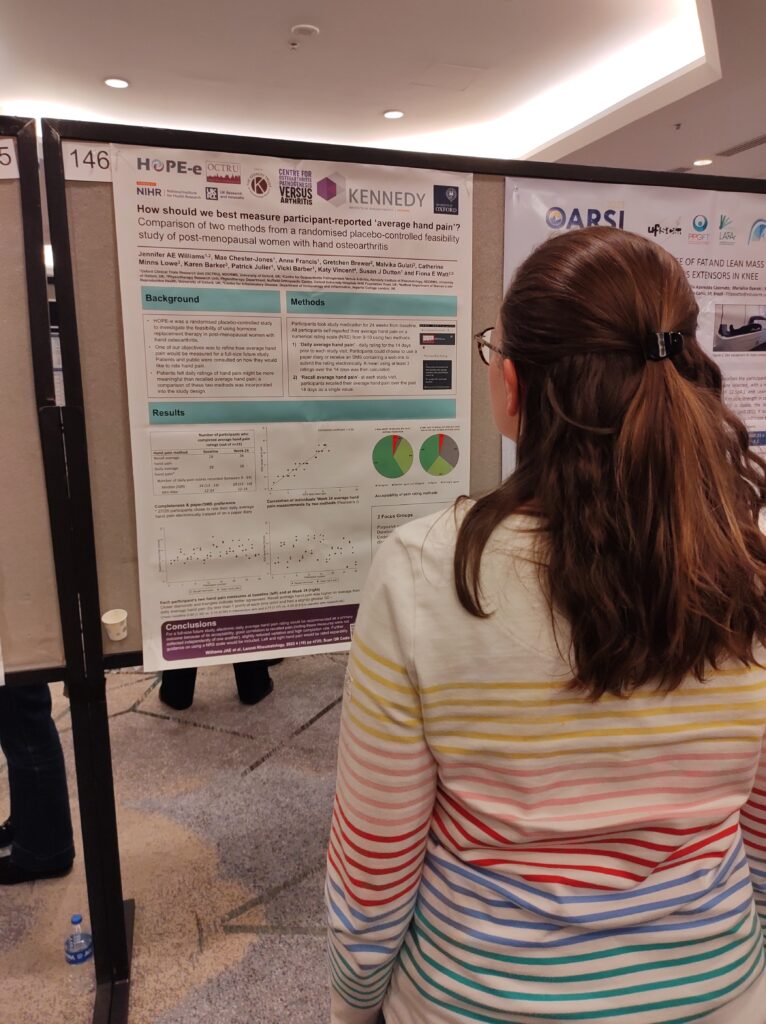 Work Related Well-Being (WRWB) survey launched by MSK RU to provide information about WRWB in the Physiotherapy UK Workforce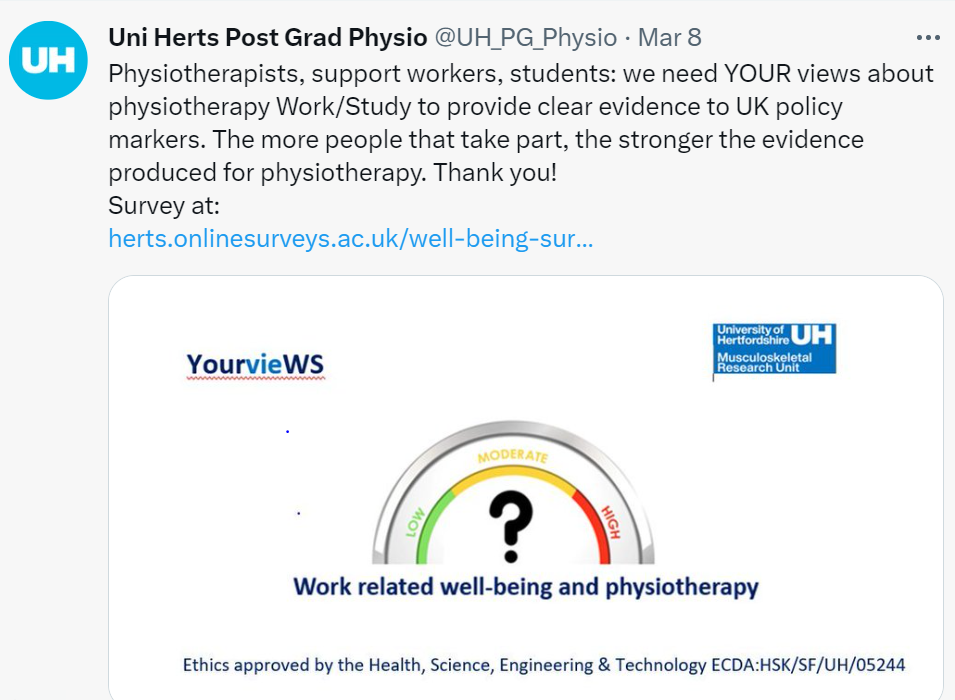 KNOWBEST Project students speak about their research placements in the MSK RU – view at https://www.youtube.com/watch?v=X8TUT-E01go